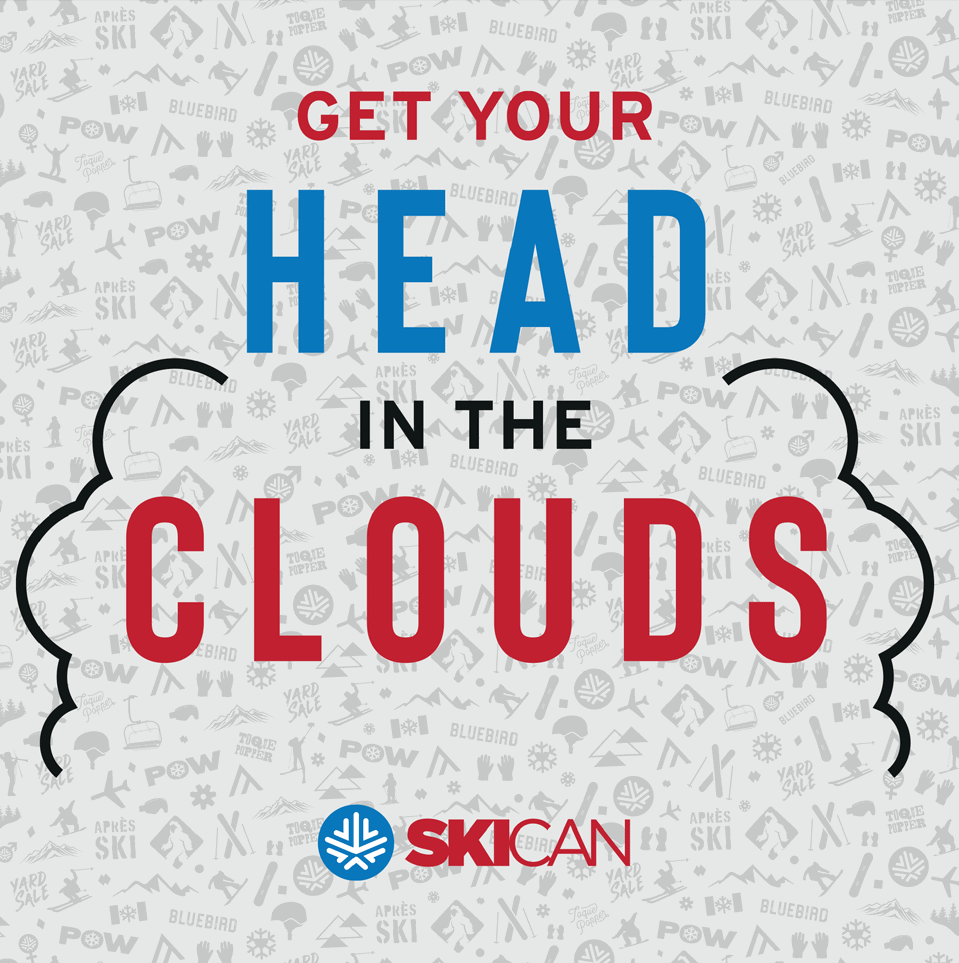 SKICAN "GET YOUR HEAD IN THE CLOUDS" 2021/22 CAMPAIGN
This year we approached Skican's annual campaign with a "map" configuration that mimicked an old folded roadmap, instead of the standard travel brochure. Because of the uncertainty of international travel during Covid we concentrated on Skican's Canadian partner resorts while still maintaining the fact that they sell travel to ski resorts all around the world. During the design process we updated Skican's corporate tag line to "GET YOUR HEAD IN THE CLOUDS".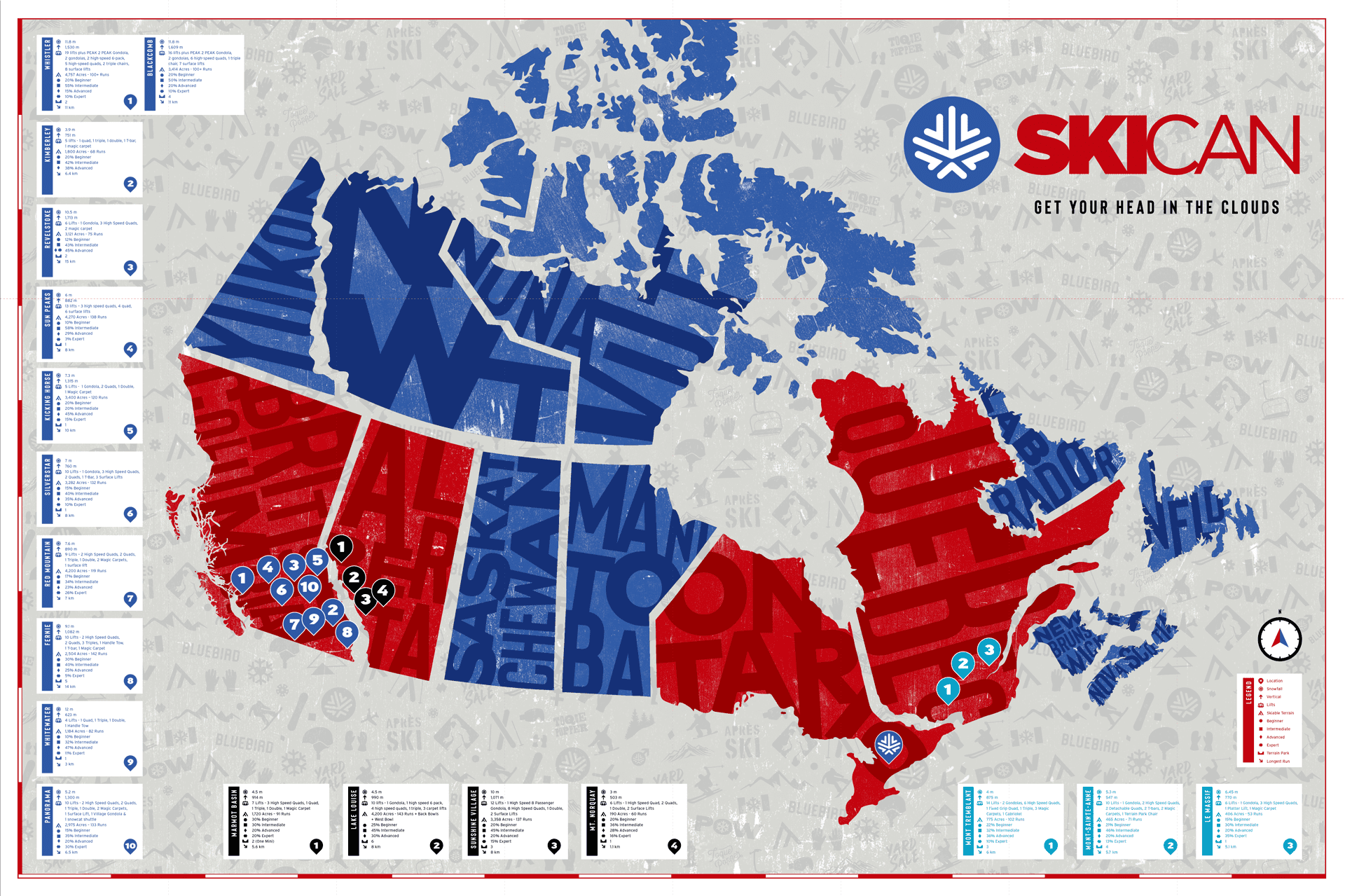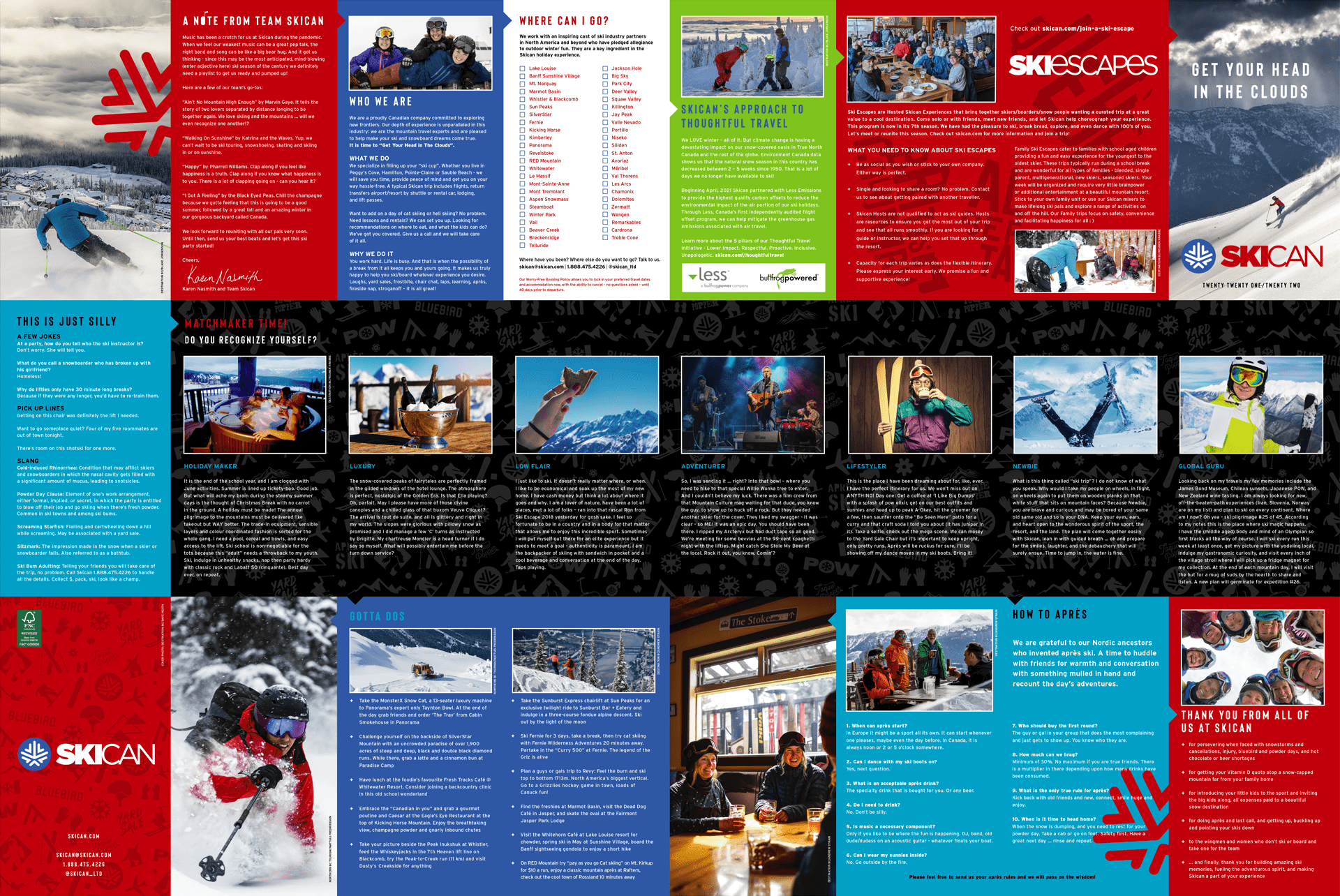 We came up with "GET YOUR HEAD IN THE CLOUDS" as a fun counter to the phrase "Get your head OUT of the clouds". It has the double meaning of traveling to high mountain destinations where you often ski through or above clouds, and a call to action by turning off the stresses of everyday life and dreaming/booking of your next ski getaway.