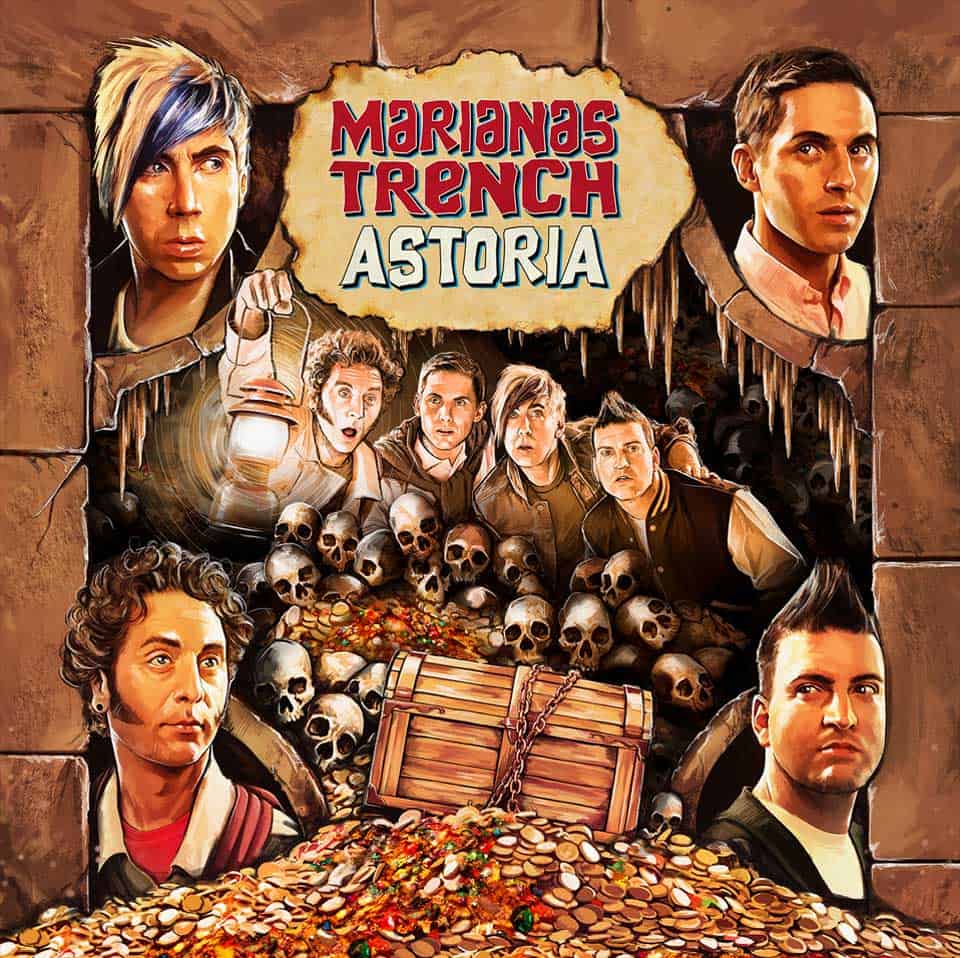 Marianas Trench
+

Astoria
Art Direction

+

Design
The band really wanted an 80's adventure movie-style poster for the ablum artwork and press photos. The illustrations are a combination of photography and digital paint overs in photoshop to create the retro illustrative effect. We commisioned and creative directed the photographer and illustrator to realize this vision for the final CD, digital and vinyl packages.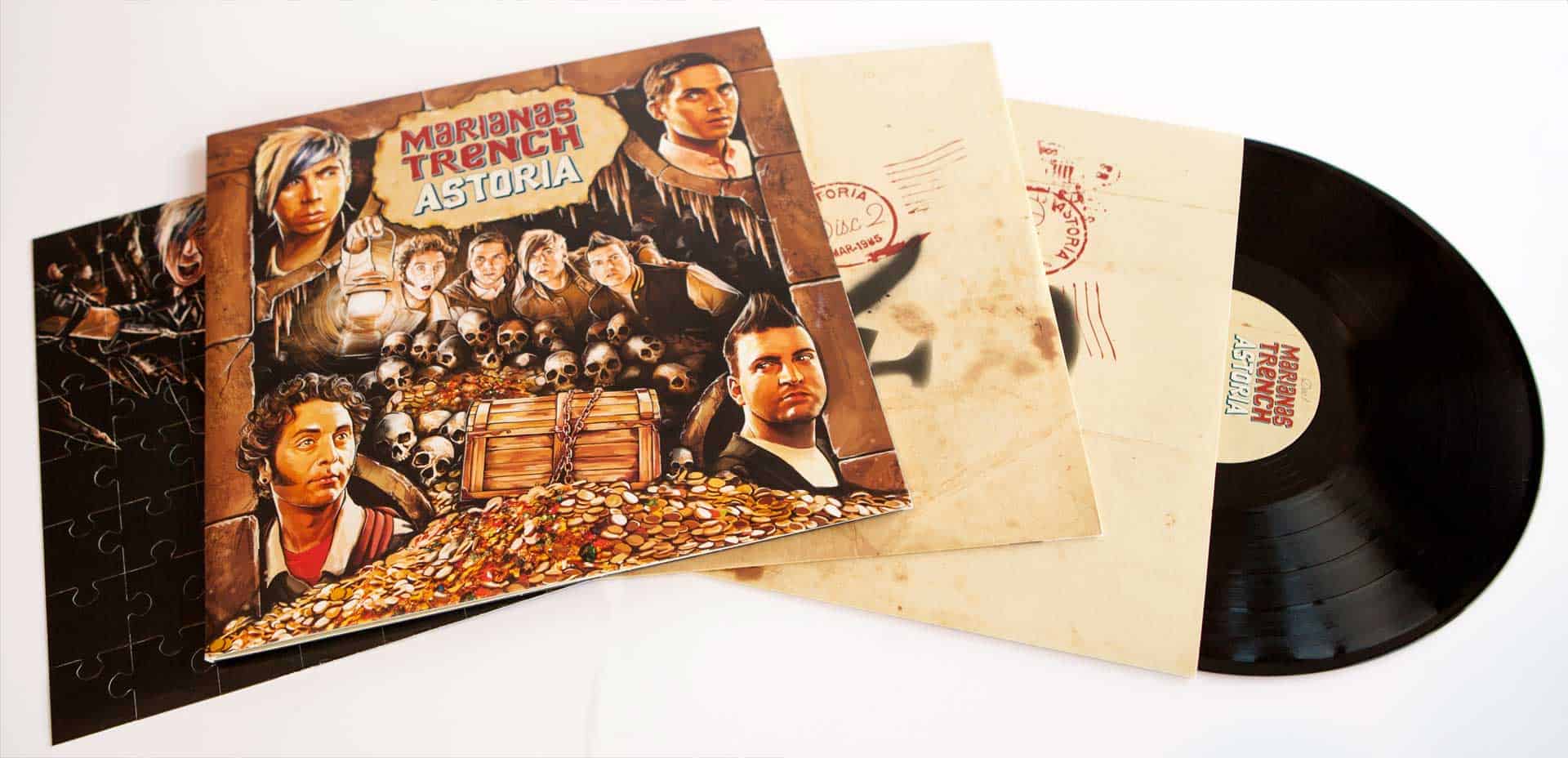 The limited edition vinyl came as a gatefold including an actual puzzle of the hanging illustration.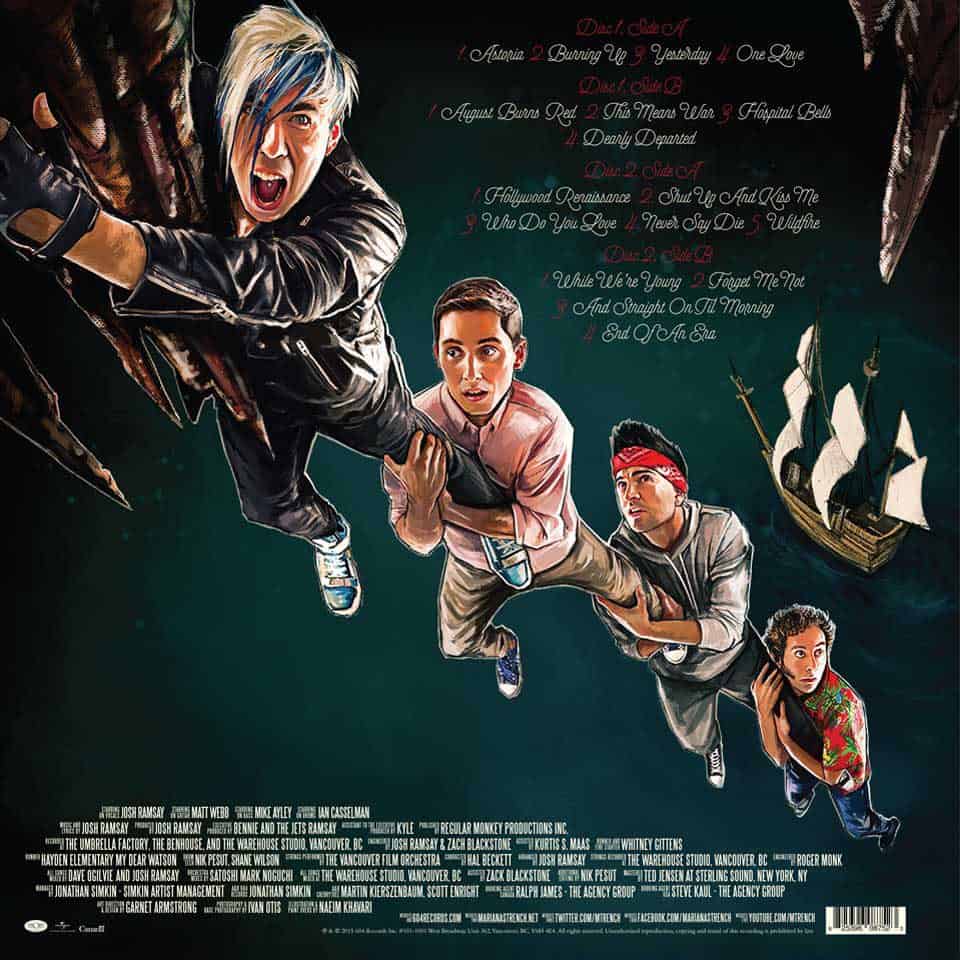 This hanging image was a direct reproduction of an 1985 "Goonies" movie poster. The label made us change the background to green to avoid any copyright infringement issues.