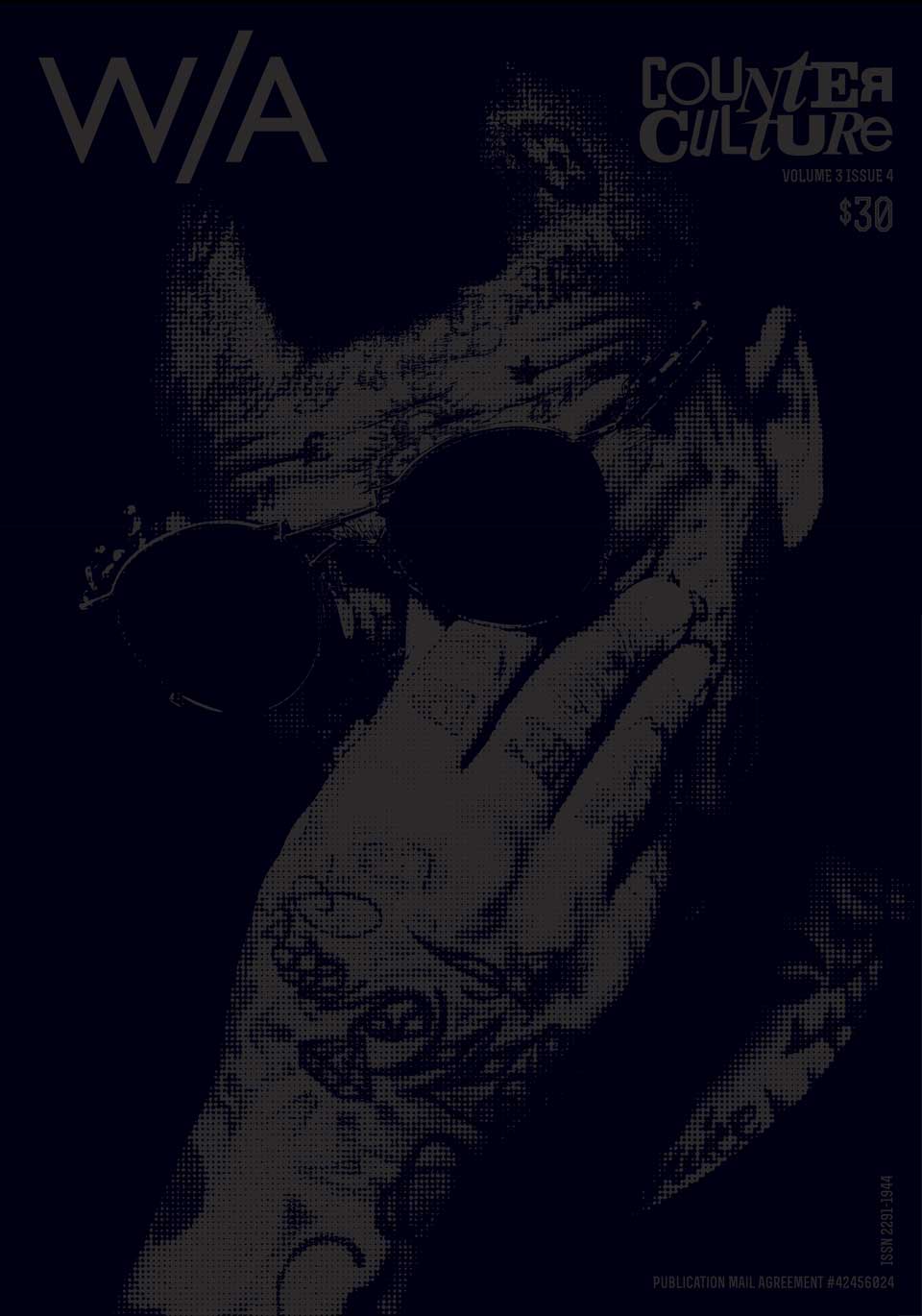 We were selected by Flash Reproductions to create an issue of "Wayward Arts" for their Counter Culture Series. We decided that we wanted to treat our version in a magazine, editorial photo story-style and combined with illustrative style typography. The final piece was a 4-colour plus matte and gloss varnishes all the way through creating some magnificent details when looked at in certain light. The cover is printed varnish only on black. The offset of the gloss against the matte varnish creates the image. We conceptualized and directed all of the photo shoots. Each story was created with a different photographer, stylist, make-up artist and props person, all who donated their time to this project. It was a massive undertaking, but totally worth it in the end.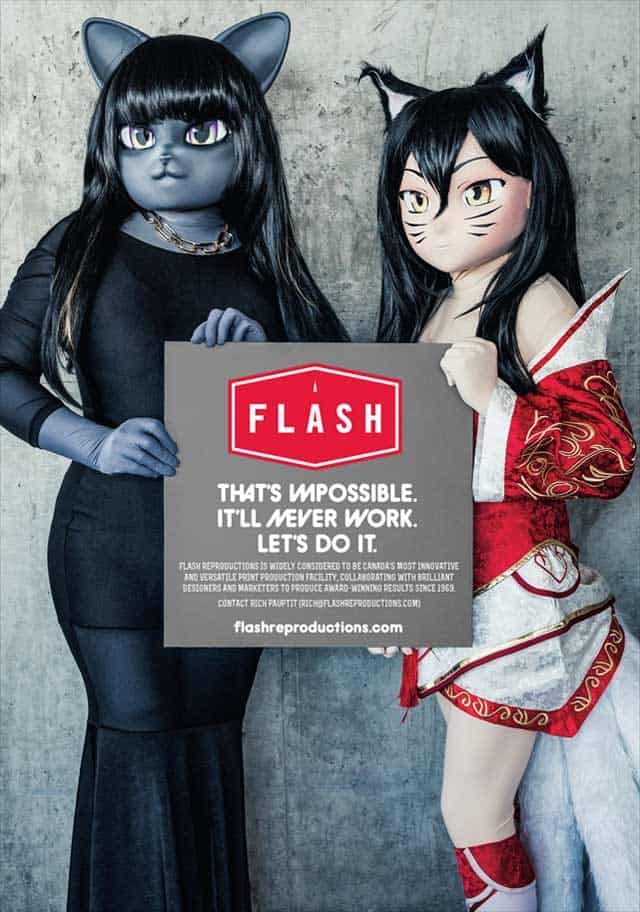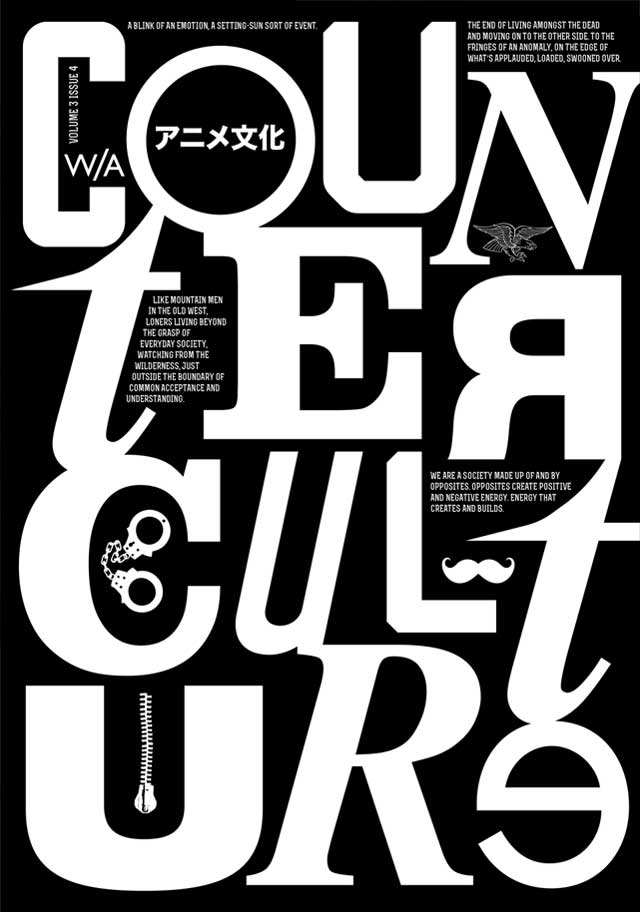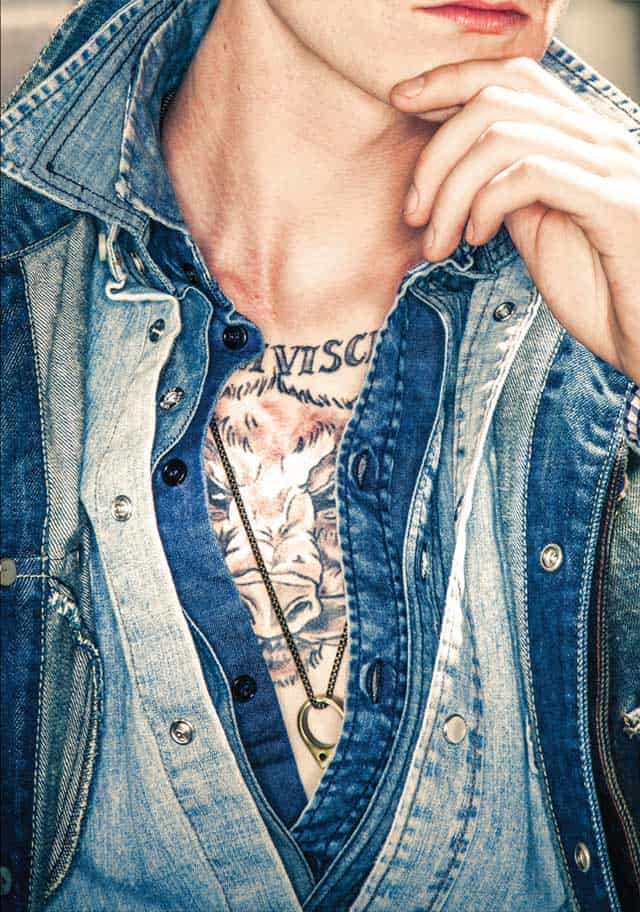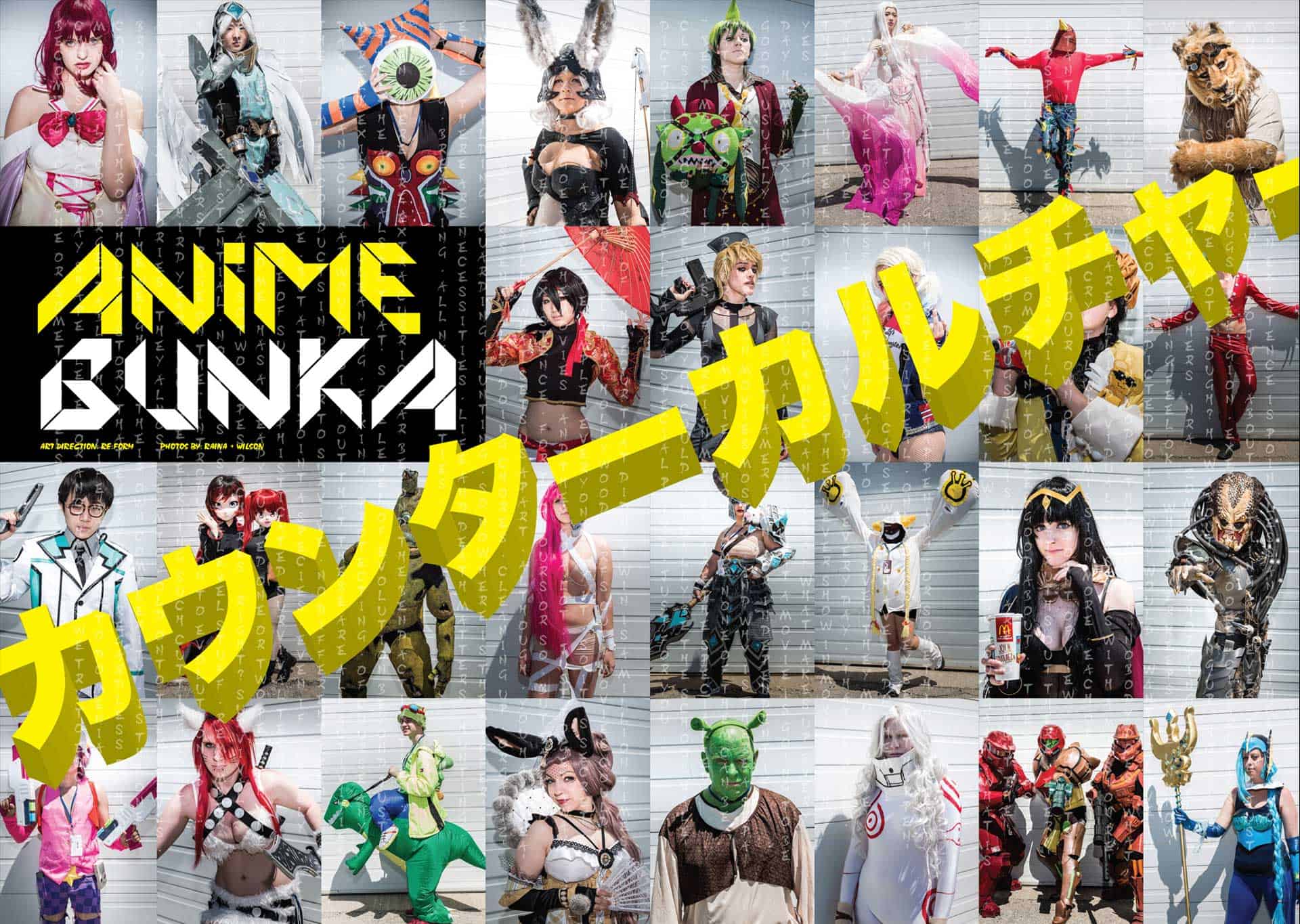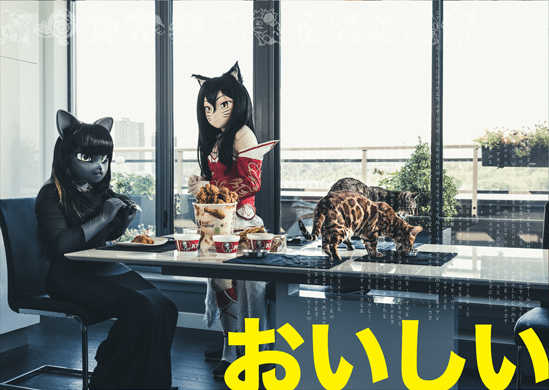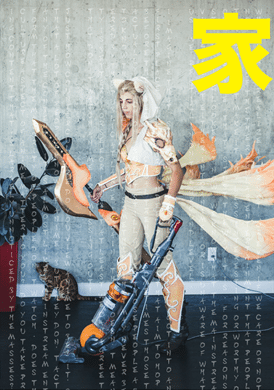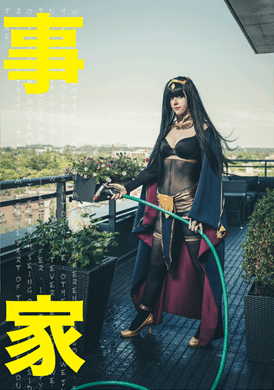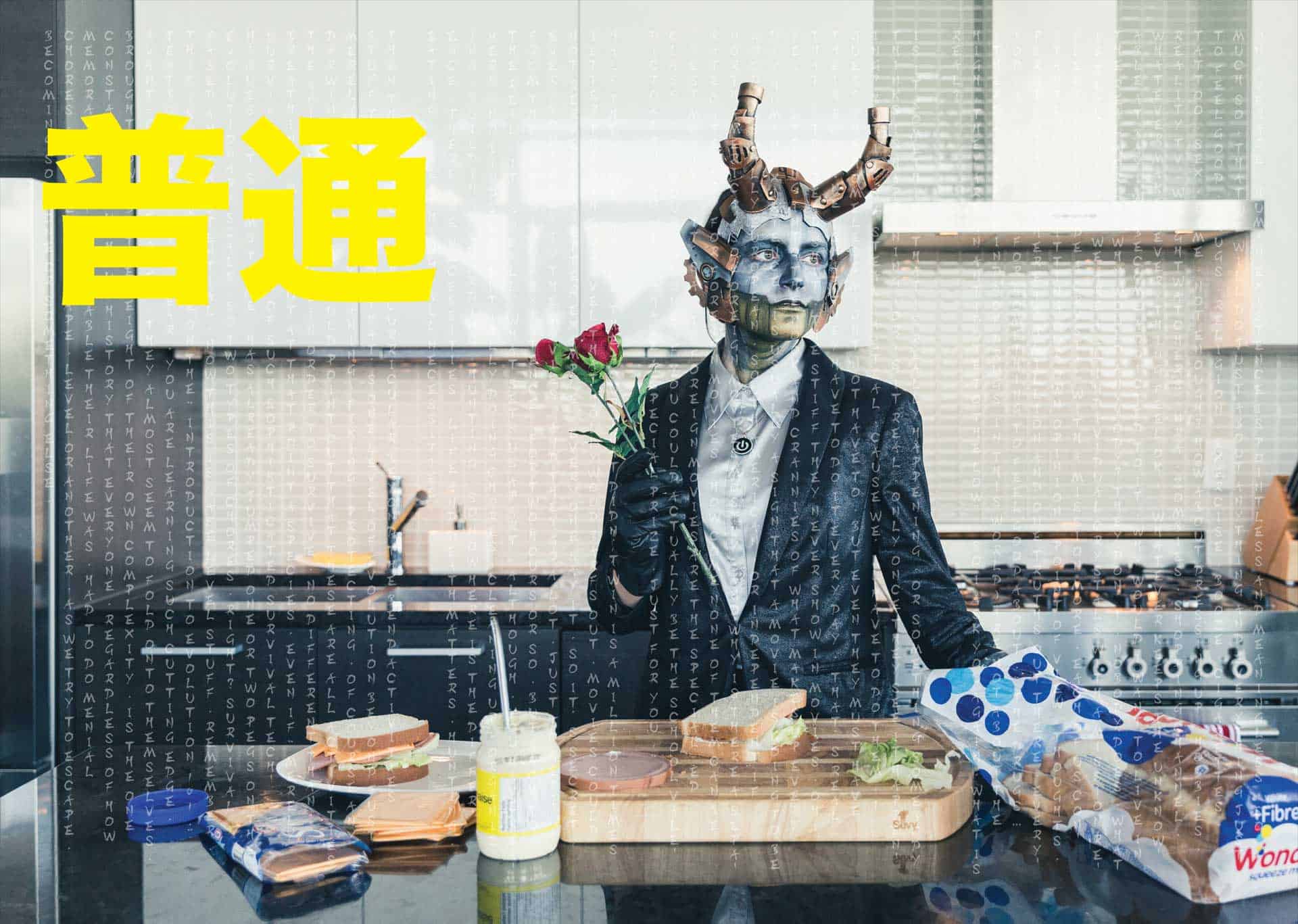 This story was shot with photographers Raina + Wilson. The subjects are all regular people who attended Comicon, and who made all their own costumes and make-up. Our idea was to show irregular people, in a very regular environment, doing everyday things.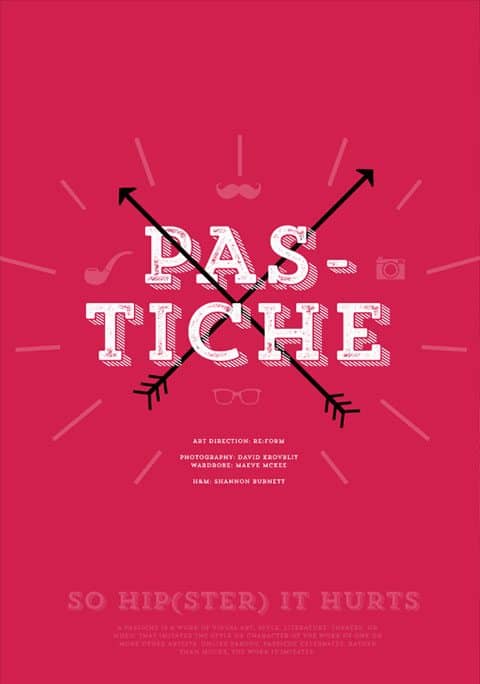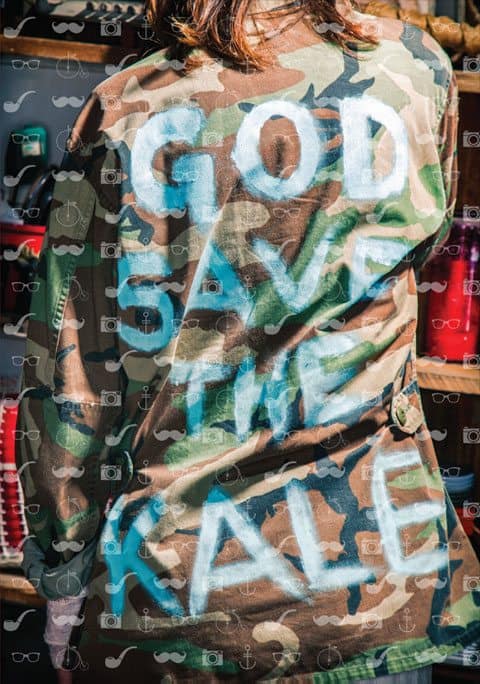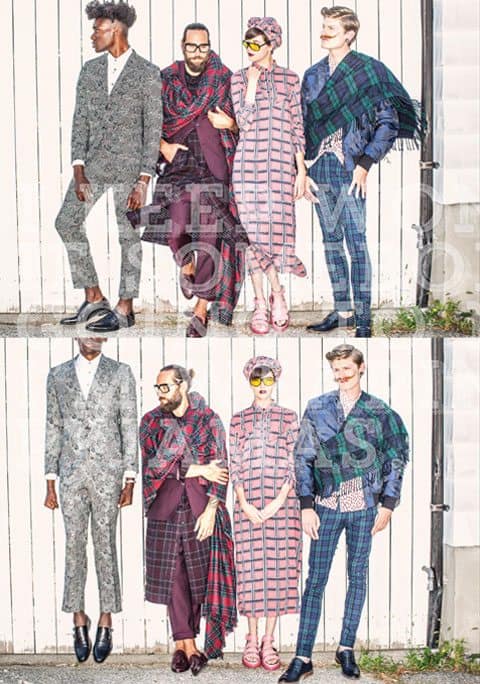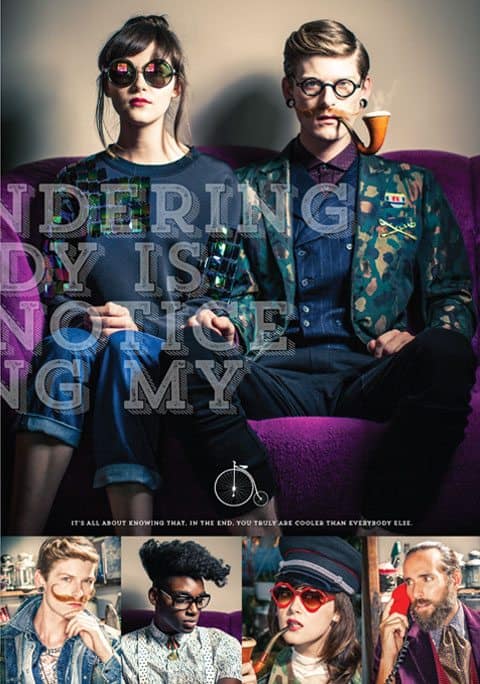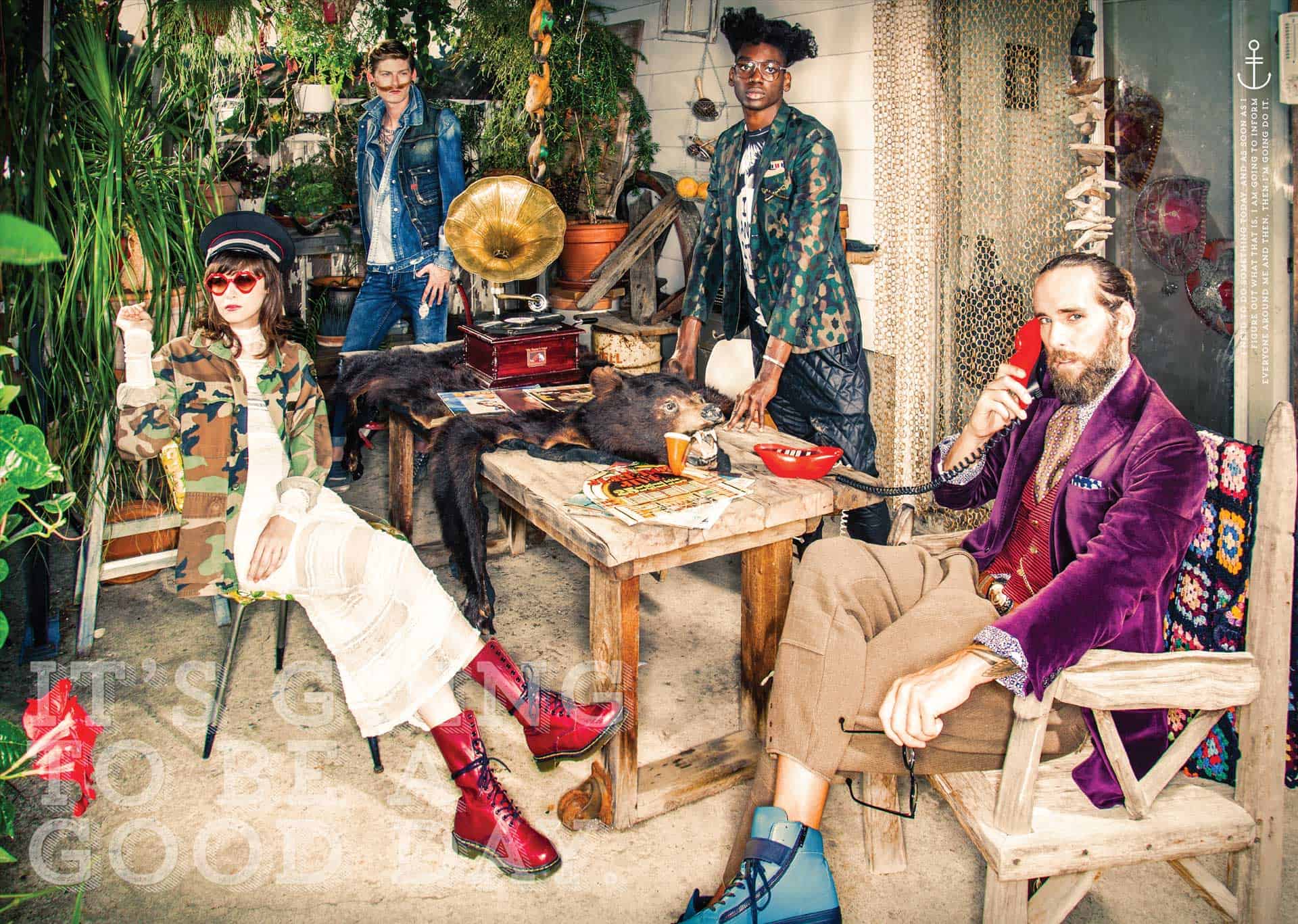 We wanted to do a tattoo story, but felt so that many of those style of shoots typically have naked bodies covered in ink. We decided to use models that are fully covered in tattoos but shot intimate portraits of their faces but still knowing that they are fully covered.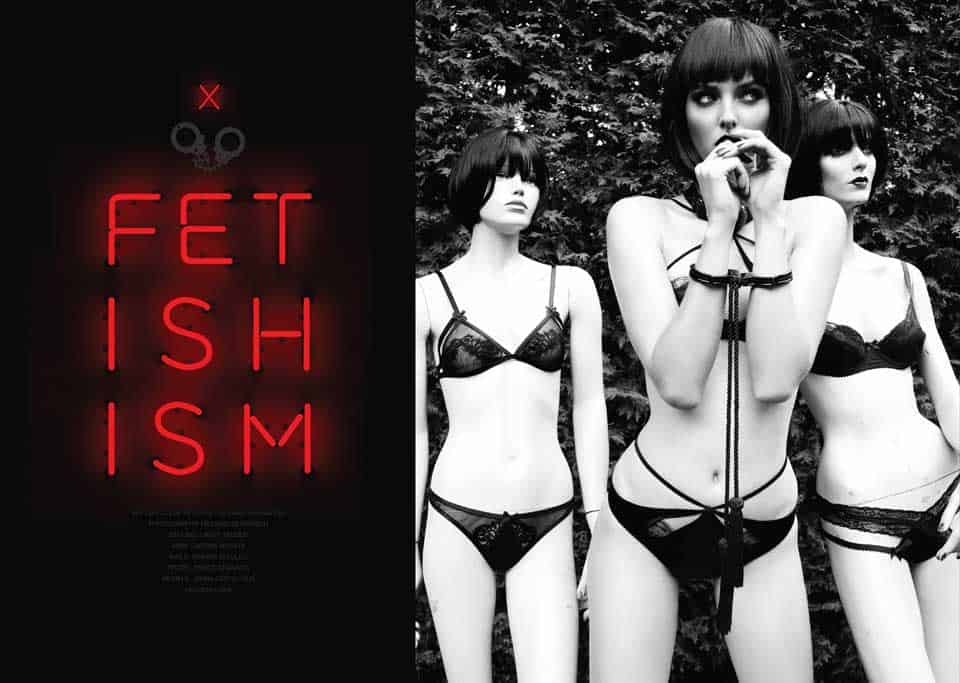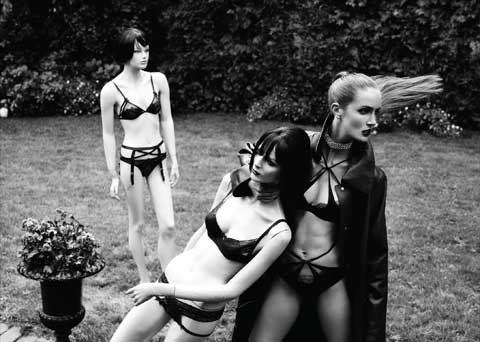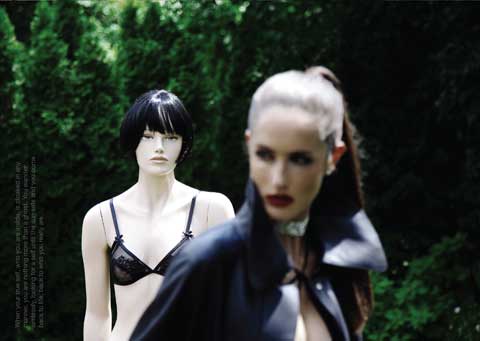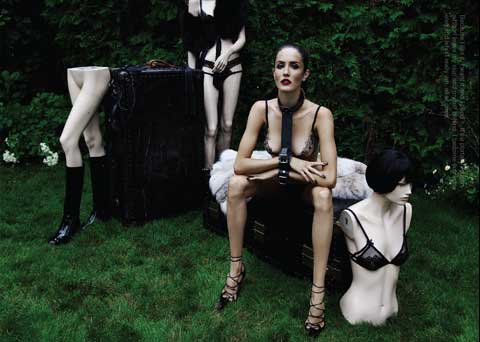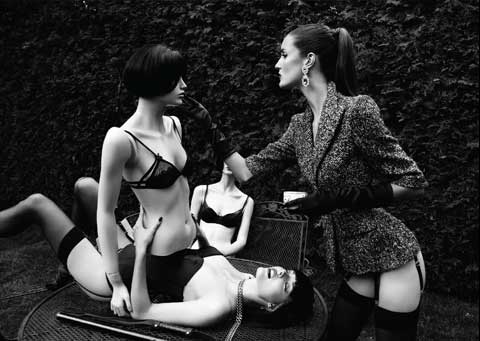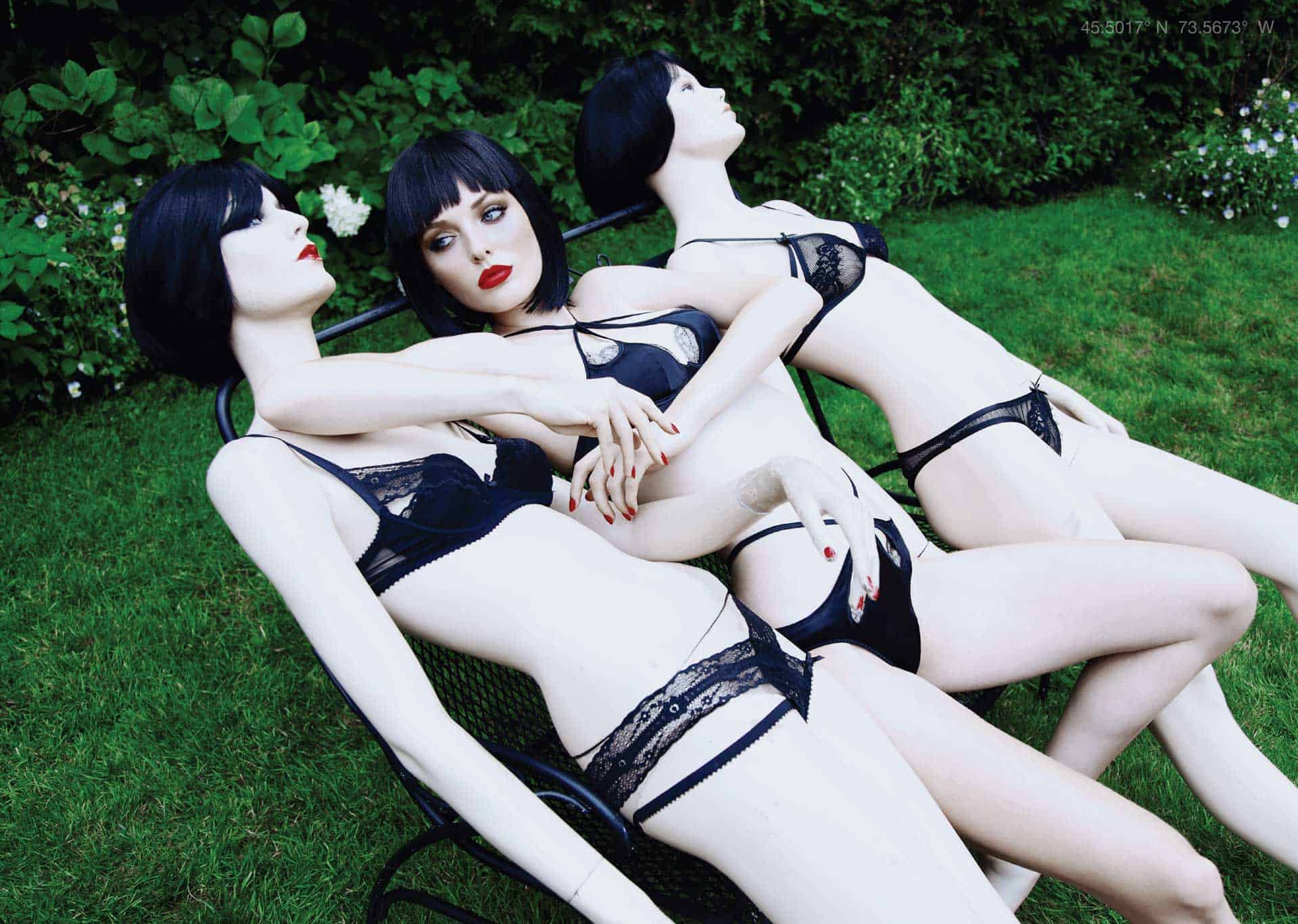 This story was shot by photographer Richard Bernarden, and actually caused one of the sponsors to back out because of "lewd" content.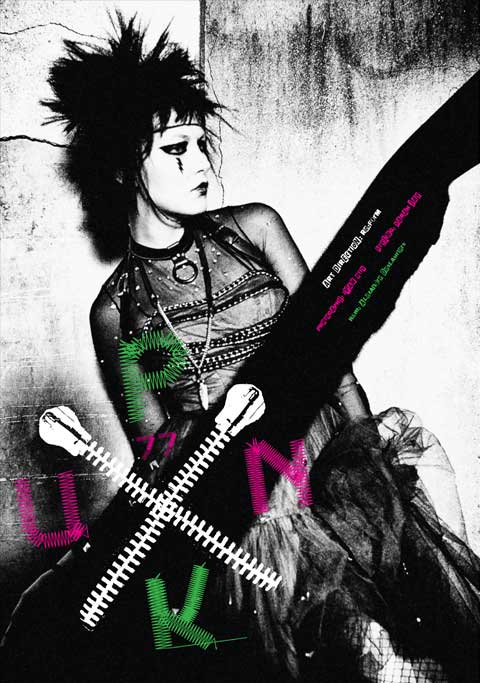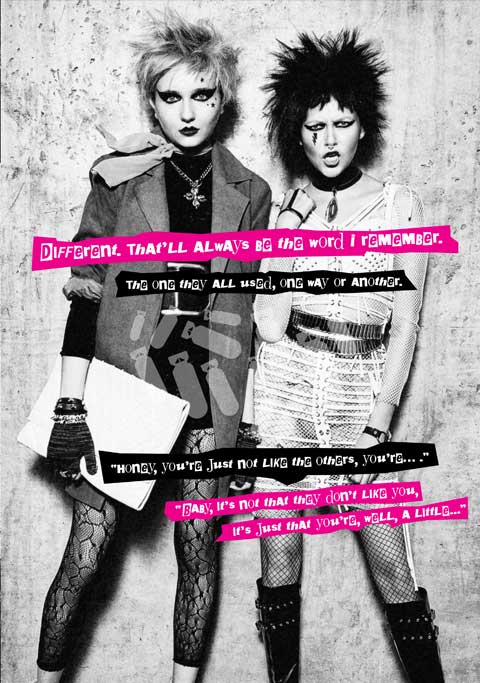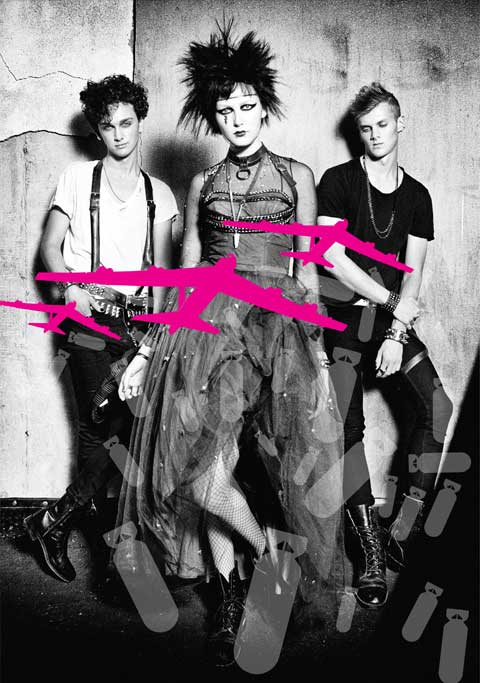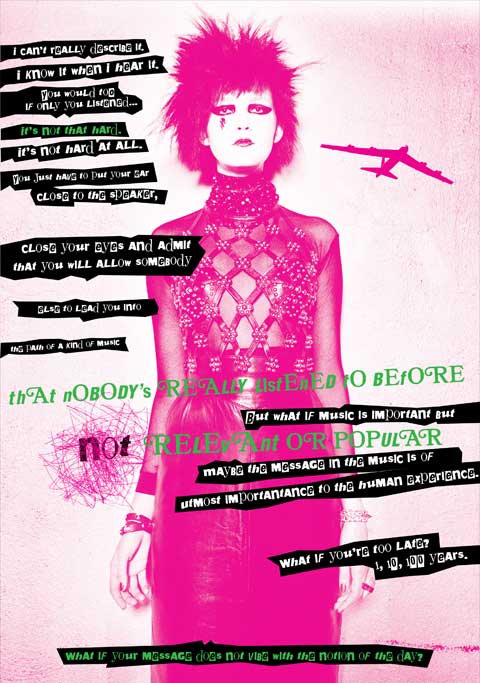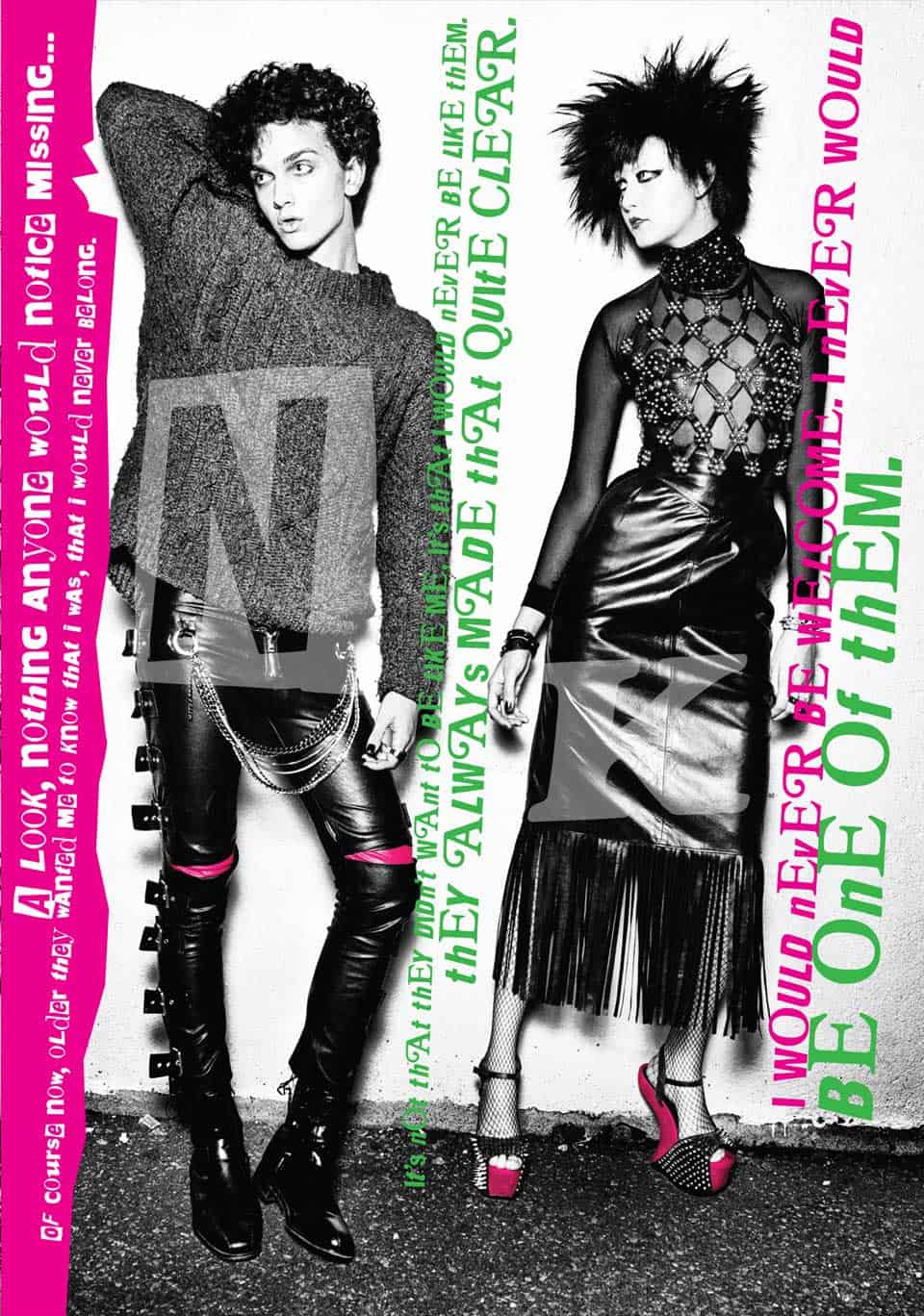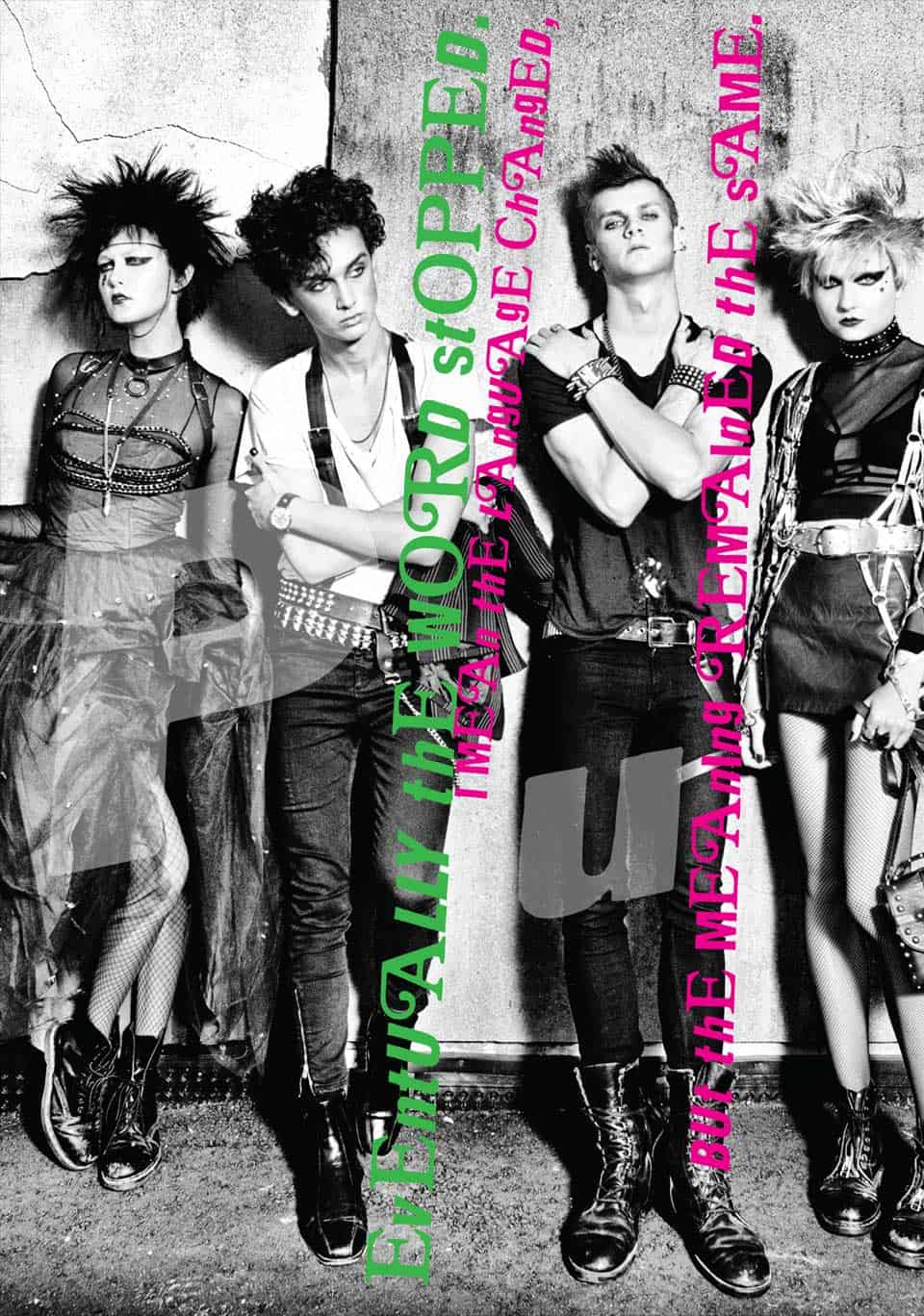 This story was shot, all on film, by Ivan Otis.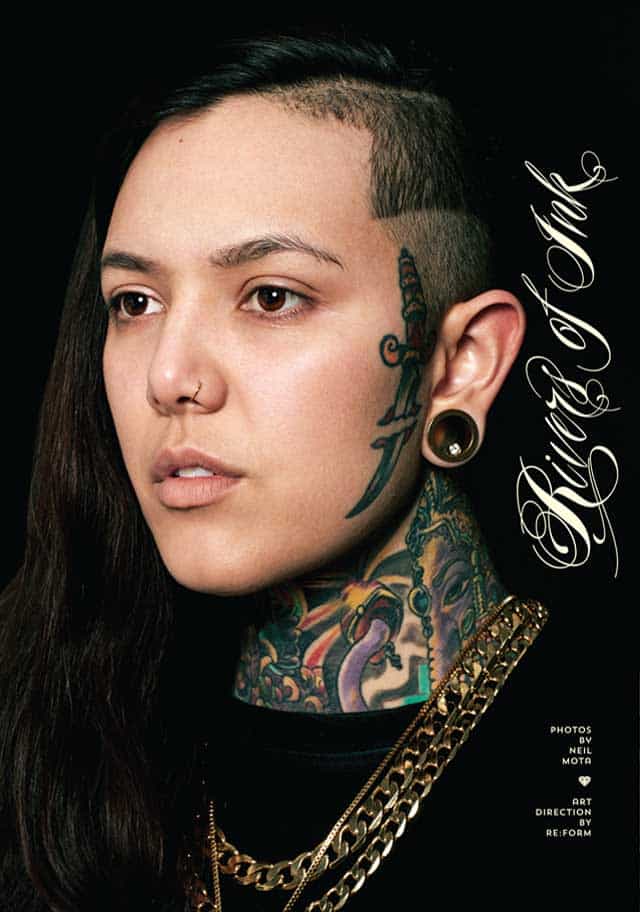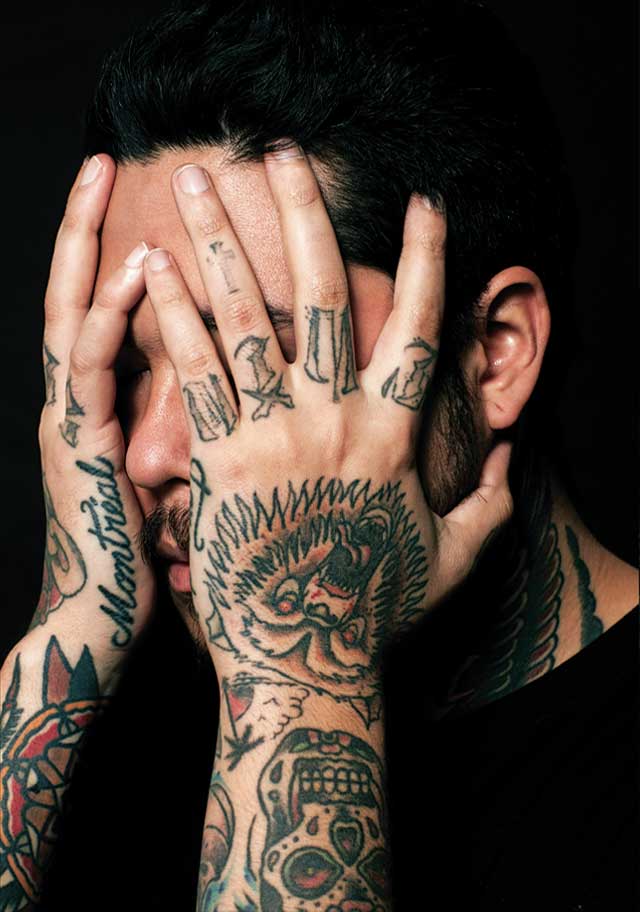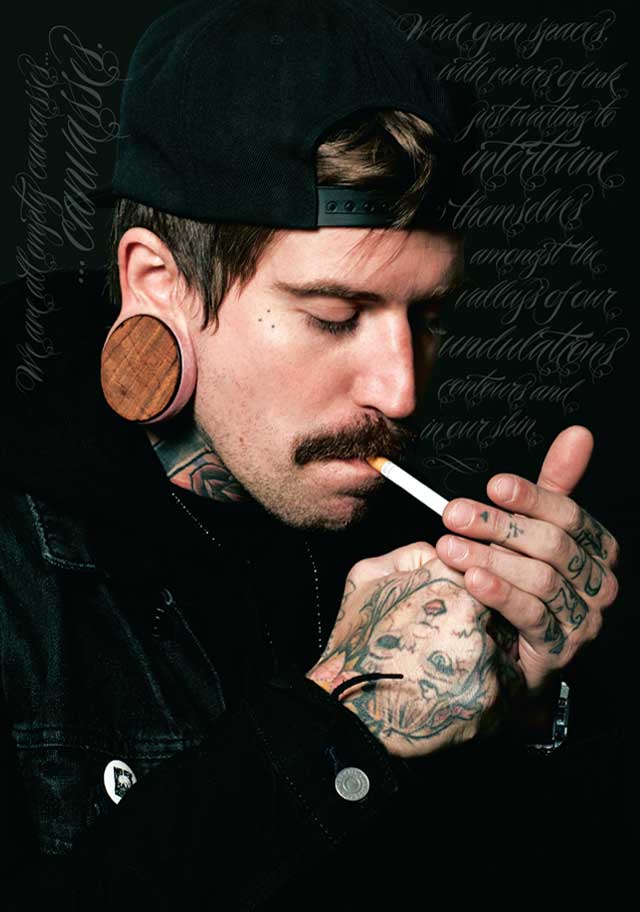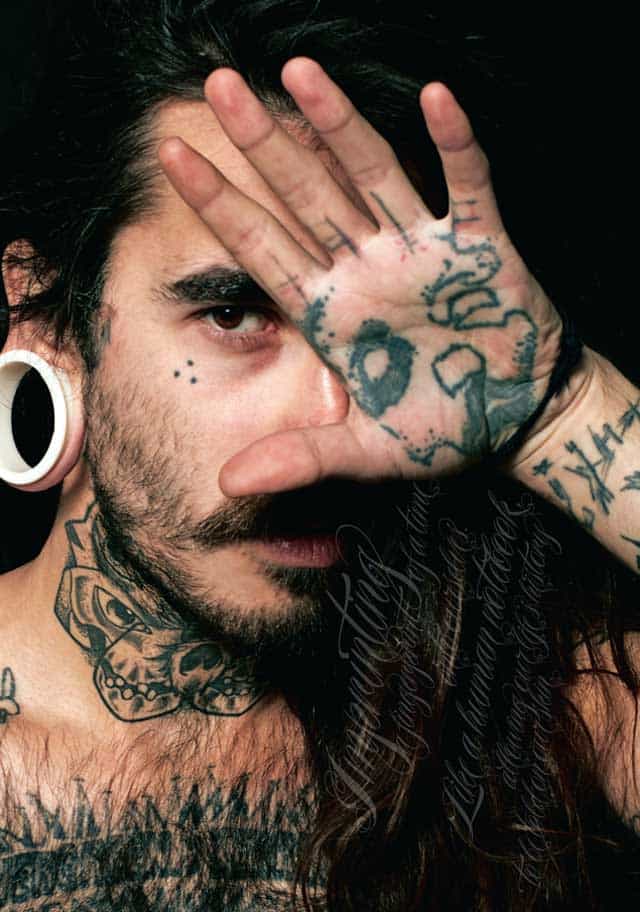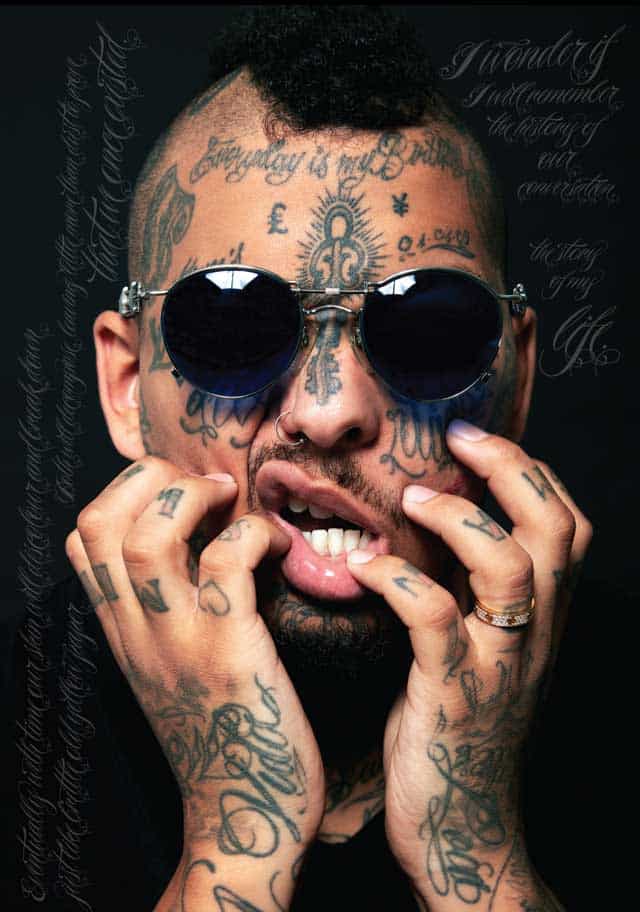 The idea here was to do intimate close up portraits of people with tattoos that are fully intertwined with their lifestyles. These are people that can't hide themselves even when fully clothed head to toe.